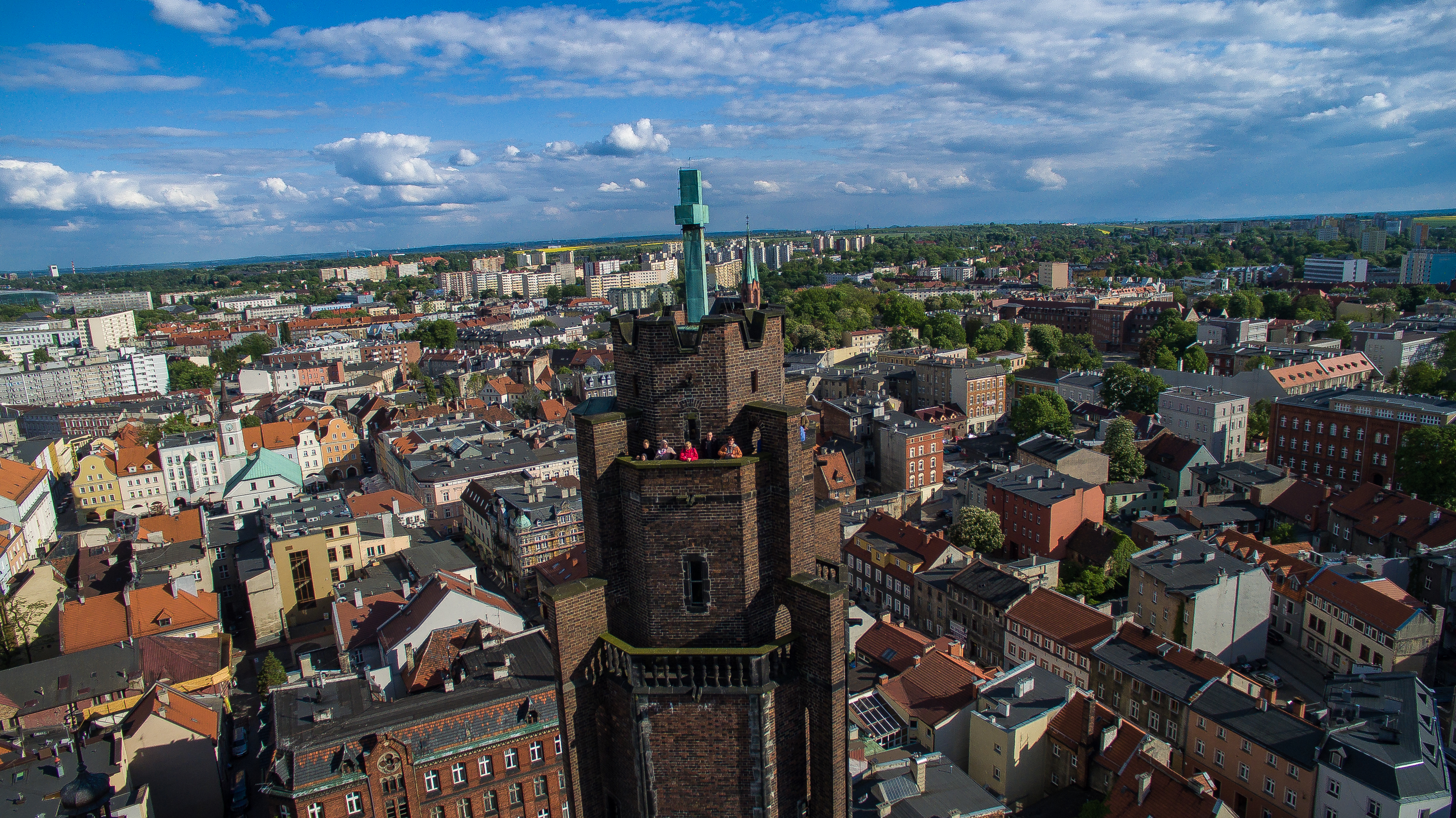 Published: 18.09.2019 / Section: Heritage sites Highlights Religious objects
The All Saints' Church is the oldest temple in the city. During nice weather days, the church tower (63 m tall) offers a view of St. Anne Peak and west Beskidy Mountains. The temple was built in the 15th century, in the Gothic style. The interior of the church was restored in baroque style after several fires. Our attention is drawn first and foremost to the magnificent, main altar, the middle of which is occupied by a painting of Our Lady surrounded by saints.
The All Saints' Church in Gliwice hosts many precious monuments of the past. The original, Gothic polychrome survived only in the chapel of Our Lady. The tabernacle dates back to the 18th century. Rococo stalls and the pulpit, together with sculptures of saints placed on pedestals, also draw our attention.