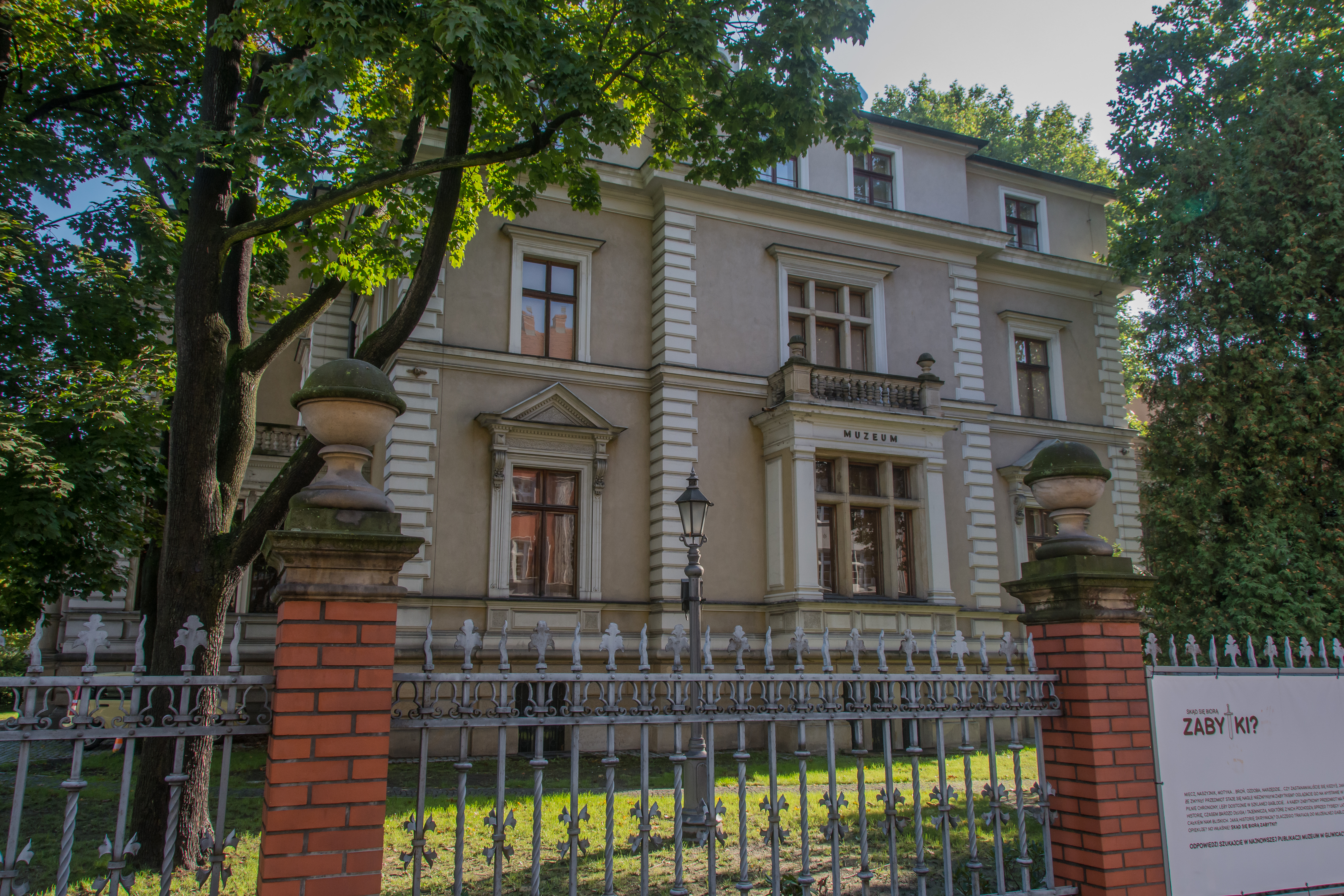 ul. Dolnych Wałów 8a
Gliwice
It is an example of perfectly preserved 19th century residential property styled as a Renaissance villa. It was once owned by a German industrial tycoon Oscar Caro and in 1934 it was offered by the city as the permanent site of the local museum. The two-level property built during the 1882–1885 period (the second floor was added in 1920s), has a spacious, eclectic garden. Currently, the villa and the garden are surrounded with a faithfully reconstructed fence made of metal and stone. The interior retained well preserved decorations and elements: well-decorated ceilings, wooden wall panels, floor panels, door and window joinery.
The building is used as the main office of Museum in Gliwice. Currently, the villa presents a fixed exhibition of 19th century interiors from residence of local, Upper Silesian industrial tycoons. It also hosts numerous temporary exhibitions, concerts, meetings, conferences and workshops accompanying the exhibitions.
Visits:
Monday: closed,
Tuesday: 9.00–15.00,
Wednesday: 9.00–16.00,
Thursday: 10.00–16.00,
Friday: 10.00–16.00,
Saturday: 11.00–17.00,
Sunday: 11.00–16.00.