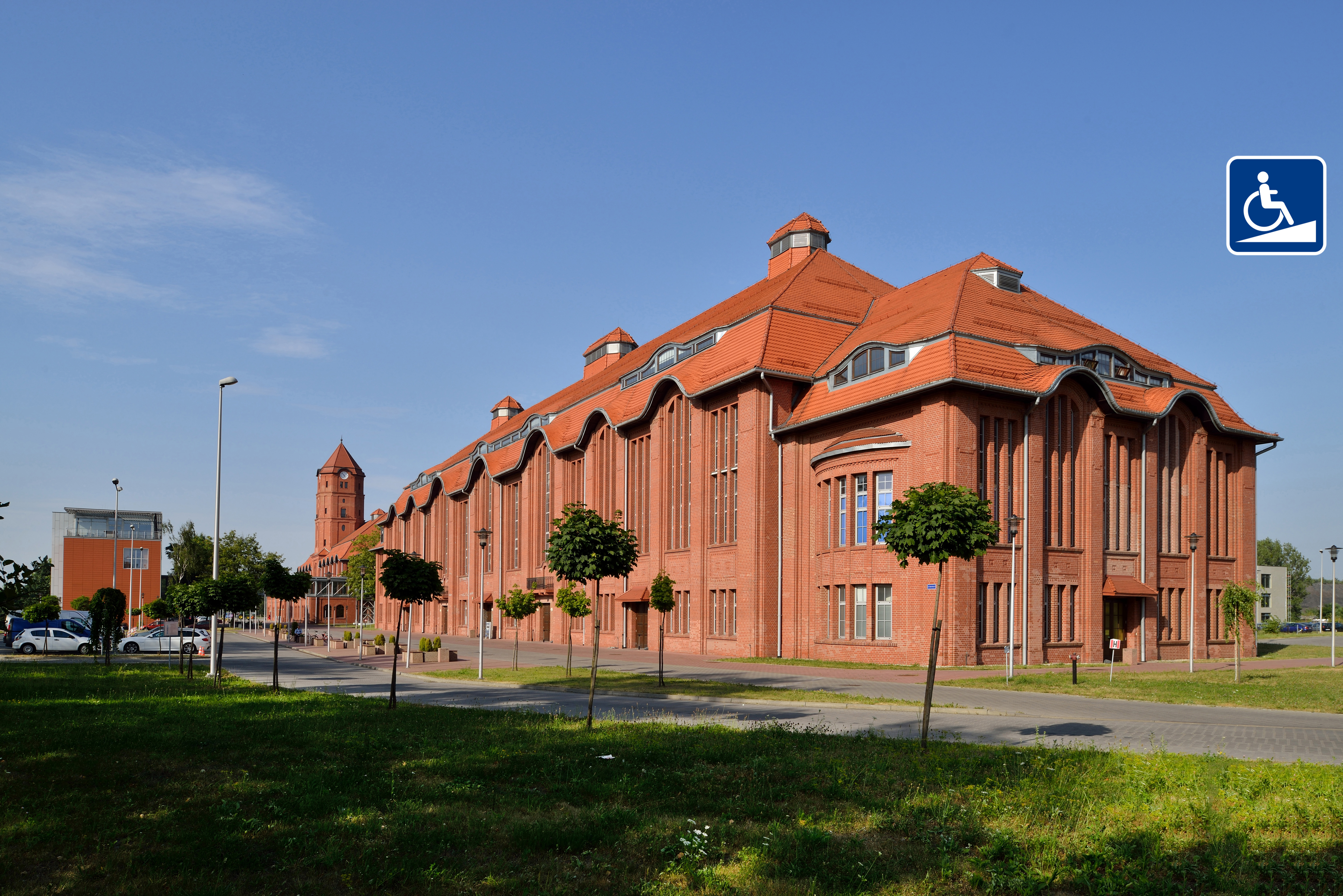 The Aristic Casting Centre is located in the former machine room of the "Gliwice" Coal Mine, built during the 1912–1914 period according to a design of German architects Emil and Georg Zillmann, designers of e.g. Giszowiec and Nikiszowiec residential area (today – Katowice districts). Liquidation of KWK "Gliwice", followed by renovation of post-industrial sites during the 2005–2008 period as a part of the "Nowe Gliwice" ("New Gliwice") project, resulted in buildings of the former Gliwice mine becoming a site for the Nowe Gliwice Education and Business Centre and for the Museum in Gliwice.
The branch offers a fixed exhibition, one of the first modern, interactive and multimedia museum exhibitions within Silesia. It presents rare historical item from the rich collection of artistic casting. Exhibition items include artistic castings, mainly 19th century products of the Royal Iron Foundry in Gliwice, as well as castings from 20th century, completed with a rich iconographic material and specialised comments, including comments regarding the history of artistic casting in Gliwice, industrial growth during the 19th century, the revolutionary role of cast iron and history of the area and of the city.
Visits:
Monday: closed;
Tuesday: 9.00–15.00;
Wednesday: 9.00–15.00;
Thursday: 10.00–16.00;
Friday: 10.00–16.00;
Saturday: 11.00–16.00;
Sunday: 11.00–16.00.
Adaptations for people with disabilities: Special tours adapted for people with disabilities. The facility is equipped with a lift. Additional information are available by telephone.