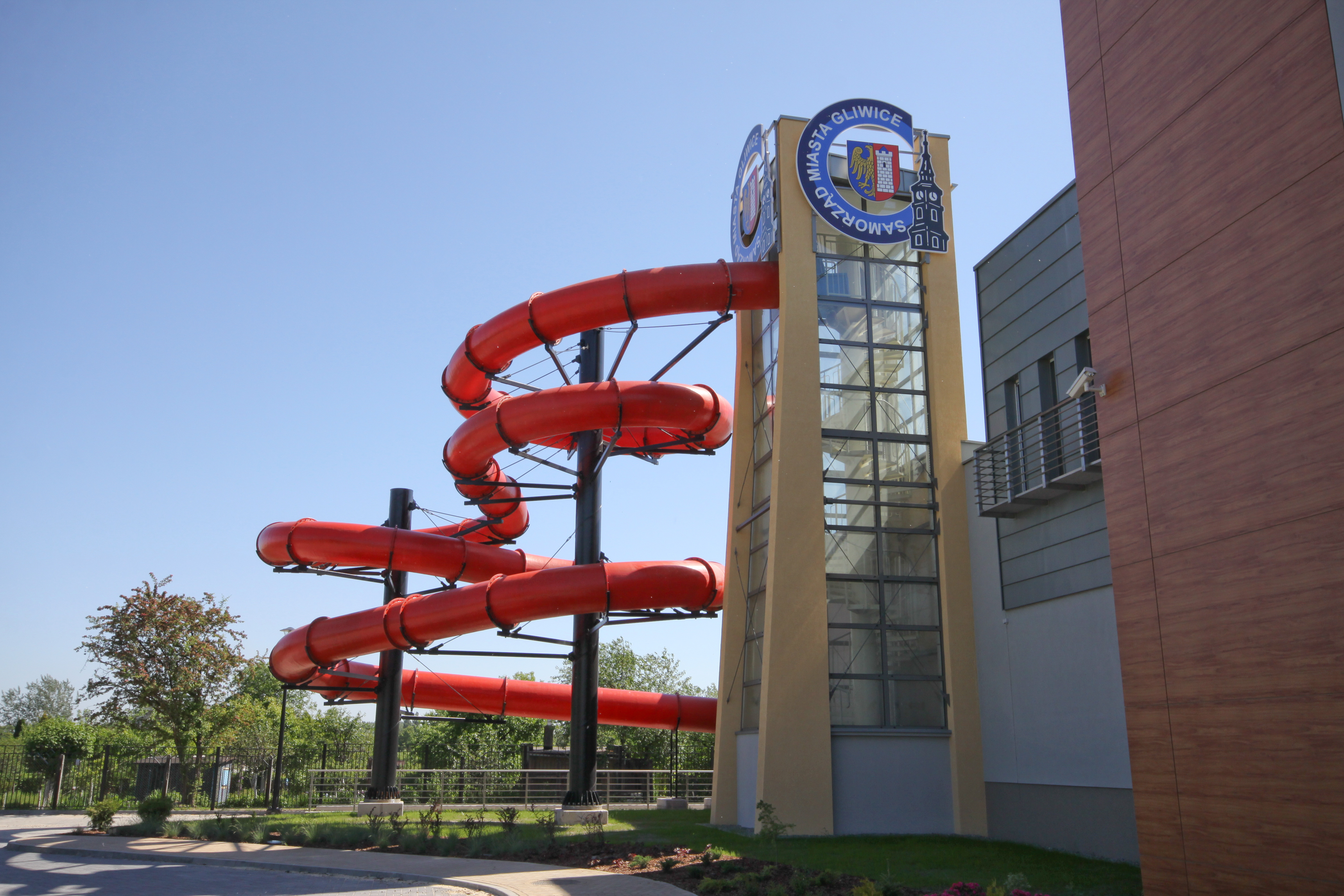 The facility has a sports swimming pool with dimensions of 12.5 m × 25 m and a depth of 1.1 m to 1.8 m, a recreational and swimming pool for swimming lessons with dimensions of 9.2 m × 9.5 m and a depth of 0.8 m, a fountain, aerated water beds, 3 hot tubs (two oval, one square) and a slide. The swimming pool also offers saunas and a playroom.
Opening hours:
Monday to Friday: 7.00 a.m. to 10.00 p.m.
Saturday to Sunday: 8.00 a.m. to 10.00 p.m.